The Kingdom Resort surrounded by a fantastic selection of attractions. Some of those include Sun City, Valley of the Waves, The Cradle of Humankind, The Elephant Sanctuary and Chameleon Village Reptile Park to name but a few.
Body Bliss Day Spa
Relax, be pampered and indulge in some beauty treatments to melt your stress away. The spa can be found onsite at The Kingdom Resort.
+27 79 087 6777
Valley of the Waves
The Valley of Waves water park is Sun City's legendary hub for all kinds of water fun. Offering family-friendly water activities that appeal to adventurers of all ages.
+27 14 557 3444
Van Gaalen Cheese Factory
The farm is situated at the feet of the majestic Magaliesberg Mountains. Cheese can be bought at the farm shop.

Opening hours: Daily from 08h00 to 17h00. Closed on Tuesdays.
012 207 1289
Paul Kruger Country House Museum
The Paul Kruger Country House Museum offers a fascinating glimpse at South Africa's rich history. Declared a national monument in 1936.
011 950 6000
Chameleon Village
A destination spanning 10 hectares packed with exciting facilities for local and international tourist.
082 930 1799
Lesedi Cultural Village
Experience the spirit of Ubuntu at this Unique Cultural Venue where the people of Lesedi welcome you with music, song and the warmth of Africa.
27 71 507 1447
Go Shopping – Sun Village
A variety of shops and boutiques are available throughout the resort.
082 959 4211
The Kong Gates
These massive gates guarded the entrance to the Valley, and can still be seen today.
014 557 1000
The Gary Player Country Club – The Original
The Gary Player Golf course is a walking course, no golf carts available. The Gary Player Golf Course is closed on Mondays for routine maintenance.
+27 14 557 1245
The Lost City Country Club
The Lost City Golf Course is closed on Tuesdays for routine maintenance. Green fees include the halfway house and a golf cart for 2 people sharing.
+27 14 557 3700
The Village People Cultural Experience Arts & Crafts Centre
Different cultures and tribes of Southern Africa, highlighting the day today living in a rural area through song, dance, identifying varieties of traditional dress and sampling the traditional food. Traditional Arts and Crafts made on site and sold in the Curio Shop.
Quad Biking
Go and search for adventure and wildlife on one of our four-wheelers, encountering natural obstacles on the trail.
Go Gambling at Sun City
There are plenty of things to keep the children busy while you try your luck on the various machines and tables.
+27 14 557 5110
Hot Air Ballooning Over Pilanesberg
Experience our unique Hot Air Balloon Safari! As the only Hot Air Balloon operation in South Africa to launch from within a National Park, we offer a truly unique flying experience.
+27 14 552 5020
The Cradle of Humankind
The Cradle of Humankind comprises a strip of a dozen dolomitic limestone caves containing the fossillised remains of ancient forms of animals, plants and most importantly, hominids.
+27 (0)11 085 2481
Nature Attractions
GZ Adventures
On-site
The Kingdom Resort, in conjunction with GZ Adventures, hosts its very own game drives through the popular Pilanesberg National Game Park.
+27 68 062 4947
The Elephant Sanctuary
Nestled in the Magaliesberg Mountains, at Hartbeespoort Dam. It is surrounded by natural indigenous bush and is home to impala, klipspringer, baboons, porcupine, caracal, leopard, a host of other small mammals, 350 bird species and, of course, five magnificent African Elephants. Bookings are essential
+27 (12) 258 9904 /5/6
Pygmy Hippo Trail
Based at Kedar Lodge, there is a walking trail where you can view the illusive pygmy hippos.
Bushbabies Monkey Sanctuary
Opening hours: Open daily from 08h00 to 17h00. Tours are on the hour, every hour. First tour 09h00, last tour 16h00.
012 258 9904/5/6/7/8
Horse Riding
Horse riding takes place in a small section of a Private Game Park, suitable for the beginners, intermediate and advance riders.
Botanical Gardens
With endemic, indigenous and exotic plant species; the gardens offer the different habitats, being the dry regions, rain forest, wetlands and the coastal vegetation. The botanical garden was established in 1998. Over 1 600 000 plants, trees, shrubs and ground covers have been planted with 3200 species. Open daily – Near water world in the Sun City complex
Kwena Gardens Crocodile Sanctuary
A large, scenic crocodile sanctuary situated at the entrance of Sun City and is home to over 7000 crocs including the two largest captive Nile crocodiles in the world. Feeding shows daily at 16h30. Opening Hours: Seven days a week from 10am to 6pm all year round.
+27 14 552 1262
Predator World
Our guides cannot wait to show you our animal collection and to share their knowledge. Our guided tours are the perfect way to get to see those elusive predators that you do not always have the privilege to spot in the wild. Located on the R556 to Johannesburg.
014 552 6900
Cascades Aviary
Home to over 300 recorded bird species found in the Sun City Resort. Located next to the tennis courts behind The Cascades swimming pool.
Visit Sun City's Water World
For a host of water spots from boating to parasailing you can do it all at Sun City's Water World!
+27 14 557 3444
De Wildt Cheetah & Wildlife Trust
A captive breeding facility for cheetahs and other endangered animals, lies in the foothills of the Magaliesberg.
012 504 9906/7/8
Restaurants
Acacia Terrace Café
Pizzeria, Light meals, Breakfast, Beverages
Jungle Bar and Lounge
Bar, Lounge
The Zebra Crossing
Bar, Café, Pub
087 802 7173
Crystal Court
Buffet, High Tea
+27 14 557 4307
Tusk Bar and Lounge
Cocktail Bar, Lounge
+27 14 557 4307
The Grill Room
Grill, Steakhouse, Restaurant
+27 14 557 4307
The Raj Restaurant
Indian, Asian, Authentic Culture, Family
014 557 1222
The Palace Pool Deck
Bar, Grill, Pizzeria
+27 14 557 4307
Mohican Spur Steak Ranch
Steakhouse, Barbecue, Grill
014-557 1363
Rocomamas Sun City
Grill, Bar, Barbecue, Pub
081-362 8108
Casa Bella Sun City
Italian, Pizza, Grill
+27 (0)14 557 1925
The Gary Player Country Club Restaurant
Restaurant, Family
+27 14 557 5910
Maltos Restaurant
Mediterranean, Greek
+27 14 557 5600
Nando's Sun City
Portuguese, European
014 552 1163
Calisto's
Portuguese, European, Café
014 557 1926
Villa Del Palazzo
Mediterranean, Italian
Vibes Sports Bar
Bar, Pub
014 557 1932
The Marula Grill
Buffet Breakfast, Lunch and Dinner
+27 14 552 6000
Ownership Options
Our holiday home ownership options not only ensure that you have guaranteed accommodation at The Kingdom Resort but that you are also guaranteed a sound investment.
Purchase – Sectional Title
Sectional Title Ownership means you own a unit at the resort with exclusive usage rights for 14 weeks of the year, every year with proven rental returns for the remaining weeks.
View Option
Timeshare – Vacation Ownership
Vacation Ownership allows you to own 1 or more Timeshare holiday weeks at the resort for the rest of your life.
View Option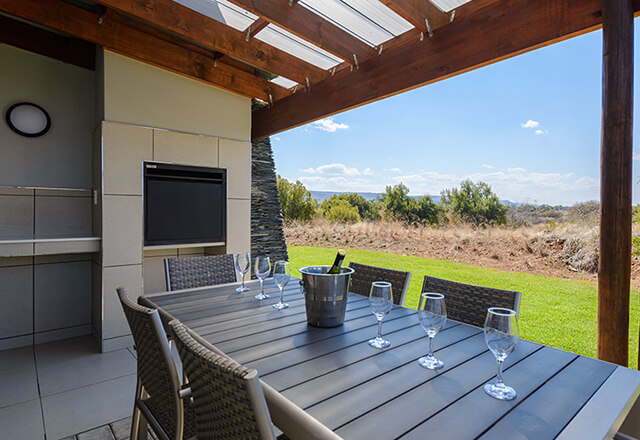 Express Plan – Vacation Ownership
Our Express Plan allows you to own 1 or more Timeshare holiday weeks at the resort for 12 years.
View Option