Sectional Title Ownership means you own a unit at the resort with exclusive usage rights for 14 weeks of the year, every year with proven rental returns for the remaining weeks.
What We Offer You
Luxurious resort accommodation with full access to on-site facilities
Luxury hotel suites or complete studio, two, three, four and five suite villas
Up to 14 weeks exclusive usage time every year

A hassle free fully managed rental pool

Exchange your usage time to access other BMP resorts (no cost)

Exchange your usage time to access holidays at 4000 resorts worldwide (nominal fee)
The Accommodation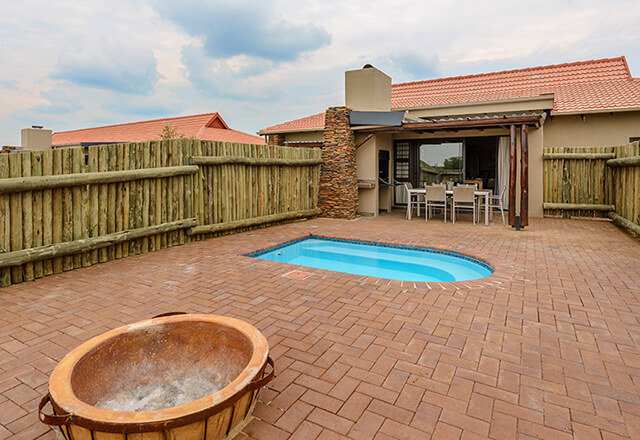 Villas
The luxurious villas feature skilfully designed interiors furnished with solid wood tables, granite top kitchen areas, comfortable and stylish designed bedrooms, air-conditioning and DStv. Choose from studio, 2, 3 and 4 suite, self-catering, up-market villas with top class finishes and own private splash pool and fire pit.
View Option
Suites
Luxurious hotel suites of varying sizes are on offer. Twin, double or family suites boast options with DStv, air-conditioning, tea and coffee making facilities with private patio. Each suite has smartcard key access.
View Option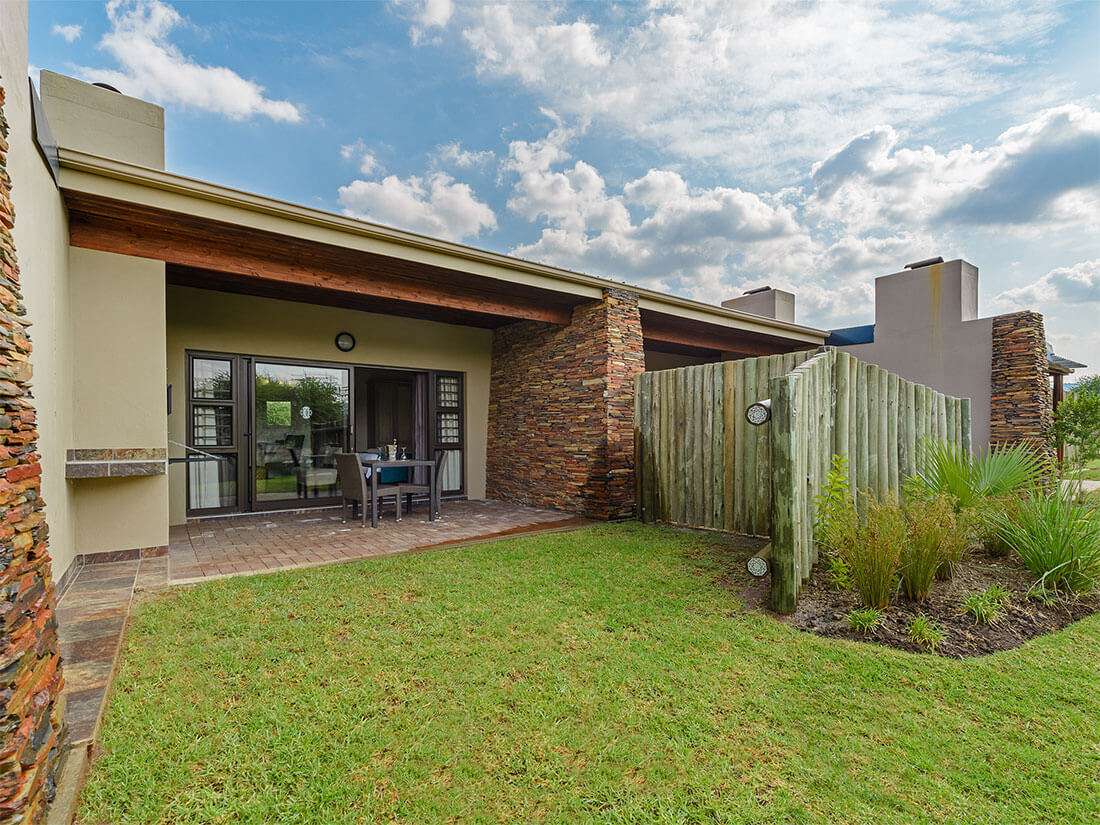 Guaranteed Holidays Every Year
Whether you opt to purchase a self-contained hotel suite or even an entire villa at The Kingdom Resort, you will enjoy 14 weeks exclusive annual usage time of your purchased accommodation option. This guarantees your family holiday at The Kingdom Resort every year, in your preferred weeks and season, without having to worry about availability. Alternatively, you can use any of these weeks to either exchange into other BMP (Beekman Managed Portfolio) resorts, exchange into local and international resorts or unused weeks can be placed in the rental pool to generate a rental return.
A Potential Source Of Rental Income
A further Investor Club benefit is that 37 of your weeks purchased are automatically placed in the resort's rental pool on your behalf. Additionally your 14 weeks of exclusive annual usage can also be placed in the pool if you so wish. The potential income arising there from is equally shared amongst all participating villa owners of the same unit type.
Yours to Own
If you are interested in owning at The Kingdom Resort here are our details:
0861 233 562 / +27 39 688 5483